Mindfullessness – akvarell
Mindfullessness 19×13 cm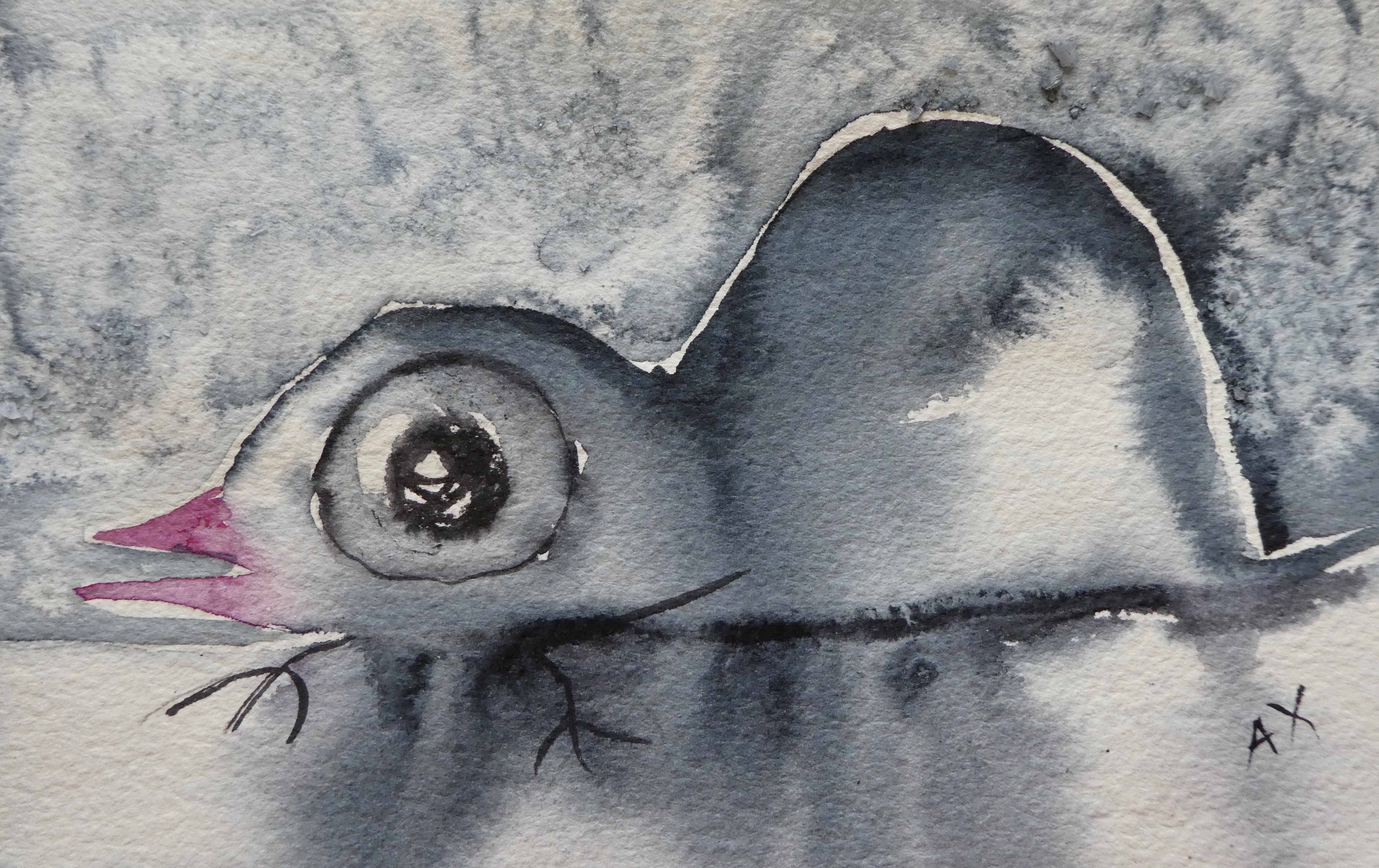 Annorlunda fågel
En annorlunda fågel ligger där,
skadad, avig och tvär.
Välviljans ivriga fingrar undersöker den, analyserar.
Den skadade fågeln av hanteringen,
ligger där, omformad,
blek och stel. /AX
Differently bird
A differently bird lies there,
Hurt, awkward and thorny.
The eagerness eager fingers examine it, analyses.
The injured bird of handling, is lying there,
transformed, Pale and stiff.
./AX